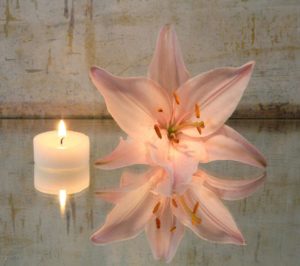 Post 2015 event wrap ups!
This was the final post event blogpost after the inaugural Wake Up for Peace event on the UN International Day of Peace, 21st September in 2015 (see photos here).

Over 300 individuals from the Melbourne community woke up early to proactively support the UN International Day of Peace at Deakin Edge on Monday morning – with more tuning in by watching the event on the main Federation Square screen and Dandenong Square, as well as across Australia. Facilitated by the most exquisite music and words of peace, all came together from all walks of life to meditate for peace – with leaders, colleagues, family and friends – as one community.
Please find blogposts about the event and it's impacts by Shannon Harvey, Pauline Mckinnon and Dr Ranjit Rao.
The good news is that due to such positive feedback about the event, we hope to be asking you to come together again – same date, same time, next year – so save the date and we would love your help in seeing this event grow!
In the meantime, we would like to thank all those who came together to make this inaugural peace event happen – from all the guest meditators (including Jonni Pollard's mum – meditator Leslie-Anne Becker, who stepped in last minute due to a plane delay), to our brilliant virtuoso musicians and meditation facilitator, to those who gave meaningful words of endorsement for the event, to the supporters from the Melbourne community, to our video producer, Leanne Hanley, to a photographer who we didn't know (who kindly sent some stunning event pictures to us) – Prashphutita Greco, to the staff and management at Federation Square and in particular, Ann-maree Eckersley, to the City of Melbourne and Lord Mayor Robert Doyle, to the City of Greater Dandenong and Mayor Sean O'Reilly, and to White Angel Doves.
A particular note of gratitude is reserved for the absolute support from Ron Gauci, CEO of Federation Square.
A special thank you also to our Event Ambassadors who included:
Samantha Bell: Runway Digital Director, Do Lectures Australia cofounder, (RunwayDigital.com)
Jarrod Briffa: Kinfolk Cafe General Manager (kinfolk.org.au)
Anthony Chiminello: Director of Bridgeworld Intentional Pty Ltd, Coordinator of Insight Management Forum (IMF) (www.bwi.com.au, www.culturalharmonynow.com)
Nickie Hanley: Founder: Discoyoga and LuluLemon Ambassador (www.discoyoga.com.au)
Jane Marshall: Director, Strategic Projects at Telstra (www.iamjanemarshall.com)
Adrian Pyle: Director: Relationships Innovation, Commission for Mission (www.gift-a-blog.net)
Tomas Jajesnica: Chief Meditation Officer, Mr Meditate (www.MrMeditate.com)
The final thank you of course goes to you – we look forward to perhaps seeing you next year (watch this space) – and here's to keeping the light of peace constantly lit!
With all best wishes from all the Wake Up for Peace team.